Looking for a lunch or dinner option that's convenient, affordable and delicious? Highland Pizza & Ice Cream offers a full menu of classic Italian favorites, ready for you to enjoy via carry-out, drive-thru or in our dining room. We're the perfect destination for family meals, date night, celebratory dinners and more! Check out all we have to offer below or stop by today and grab a taste for yourself:
Pizza: We're serving up the best pizzas in the area, with a huge selection of toppings that are sure to please any taste buds! Our pizza uses the freshest ingredients, time-honored cooking traditions and family recipes. We guarantee you won't find a freshly-prepared pizza like ours anywhere else in the city!
Gluten-Free: We are now proudly offering gluten-free options for our pizza! Get a 10-inch gluten-free pie for just $2 more.
Pasta: Craving authentic Italian pasta? We've got a full menu of options for you to choose from, prepared fresh to order. With homemade sauce and recipes that have stood for generations, you'll leave with a full belly and happy taste buds, no matter what entrée you decide to choose.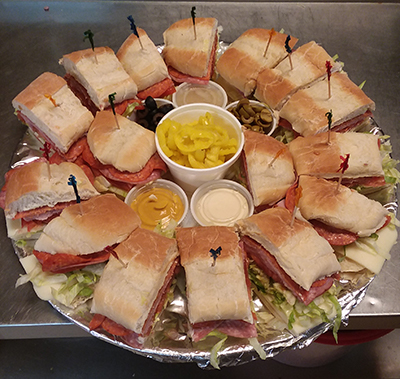 Subs: If you're looking for a delicious sub that takes two hands to eat and will make your eyes light up with every bite, you'll find it at Highland Pizza & Ice Cream. Stop by a grab a meatball sub, a turkey sub or another fan favorite—or, ask us to put together something of your own design with our fresh ingredients.
Ice cream: We're home to more than 16 different flavors of ice cream in Sparta, OH! After you polish off a pizza, grab your favorite flavor for desert—no matter if you're a simple chocolate and vanilla lover or you prefer cookie dough and mint chip!We now offer 4 different flavors of cookie dough!

Monster
Brownie
Birthday Cake
Chocolate Chunks
Remember, we've also got a variety of sides and salads in Marengo, Sparta, Chesterville, Mt Liberty, and Morrow County, OH to go with your meal, making us the perfect destination for any meal. Bring the whole family by for dinner, stop by on date night or celebrate with us after a little league game! We've got a table waiting for you, so contact us today.